Meet Steven Lagos
Since the 1980s, Steven Lagos has been rewriting the rules on how a woman should wear her jewelry. In the beginning of his career, most women either chose gold or silver jewelry. It was a big fashion no-no to mix metals. But Steven Lagos reinvented the rules.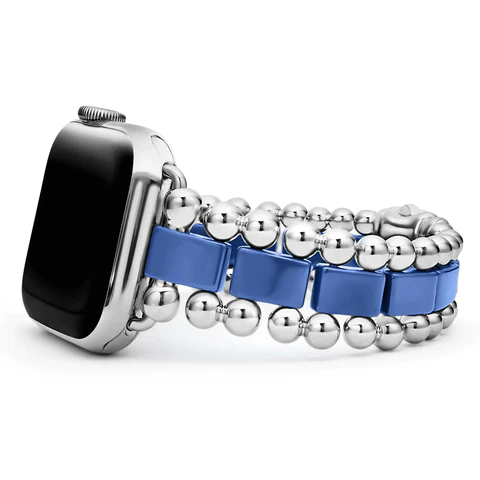 He wanted to give women options and flexibility in styling and wearing jewelry in an effortless way. You will see it throughout some of the most beloved LAGOS collections like Caviar Lux, KSL and their Signature Caviar.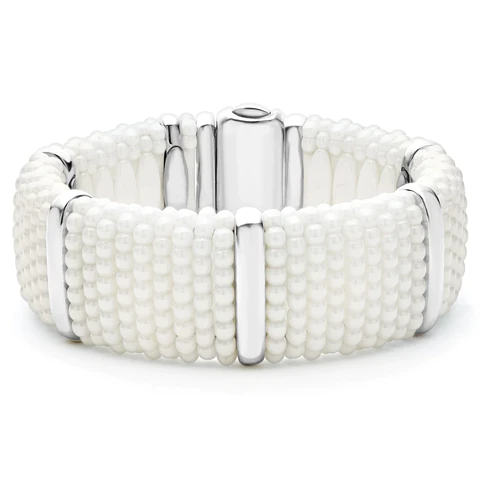 The High-Bar collection (above) amplifies the 18K gold accents for maximum impact. The smooth, reflective 18K gold bars were designed to stand out, creating a breathtaking contrast with the texture of sterling silver Caviar beads.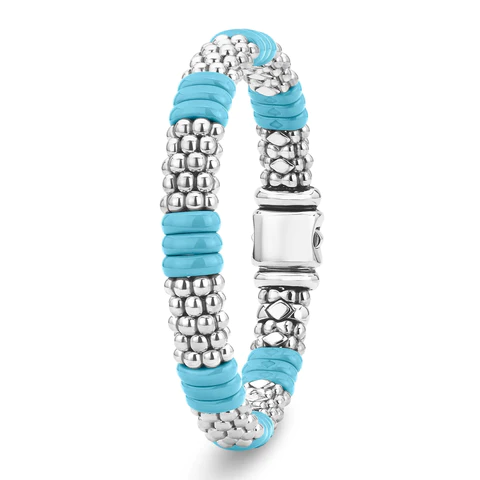 Every person has reasons for what types of jewelry they buy. Some swear by only sterling silver while others are all about mixing, and it is a great way to see LAGOS collections styled together in unique ways. With such a wide variety of styles, it is easy to see each person's personality reveal itself in the items they select. This is the epitome of #MyLagosMyWay, a slogan designed to empower women to be adventurous in their jewelry choices and to write their own rules.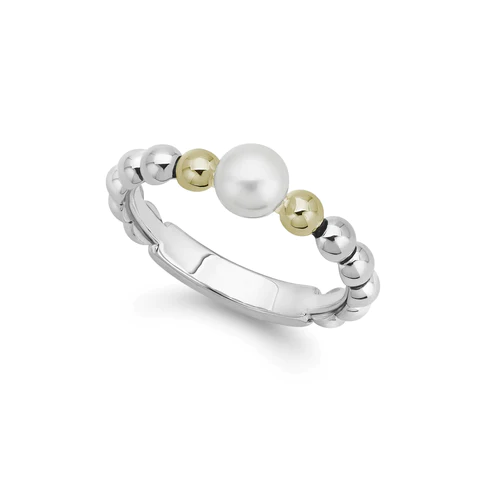 The LAGOS brand is continually innovating.
For the LAGOS lover, Smart Caviar is the first fine jewelry bracelet for your Apple Watch and is designed to match any piece in your existing collection. Expertly handcrafted with high quality materials stainless steel, 18K gold, sterling silver, diamonds and ceramic. Mix and match metals and gemstones and be ready to have the best looking bracelet & smart watch combination around.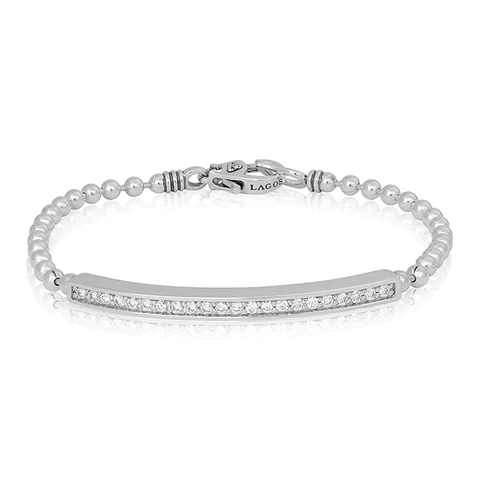 LAGOS Caviar
Even though LAGOS is constantly evolving, one of the most recognizable features of LAGOS jewelry is their Caviar design. The signature textured beading was created in 1984 and its timeless design continues to dazzle today's new collections. Unique pieces are created with classic techniques to ensure timeless and enduring styles. Each piece is designed by Steven Lagos himself, giving a truly hand-crafted feel.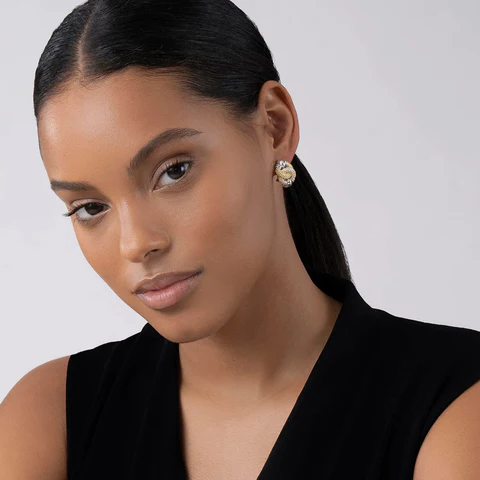 All LAGOS pieces are designed to be layered as desired or worn alone make a strong fashion statement.
The sentiment of #MyLagosMyWay inspires many of the LAGOS designs featured at TIVOL, but is especially present in the Blue Caviar collection. It is a truly unique jewelry collection with turquoise blue ceramic beading that mimics the color of the sky and sea. Add a pop of color to any spring outfit with a stunning beaded bracelet or stacking ring. It's easy to enhance your spring or summer style with this eye-catching collection.

When it comes to classic, sophisticated style, pearls are a mainstay. Pearls exude timeless glamour by adding subtle iridescence to all types of jewelry. Paired with caviar beading, the Luna collection from LAGOS offers timeless allure for all occasions. At LAGOS, the team considers late spring 'pearl season' as they symbolize revitalization! With pearls being both a traditional graduation gift and the birthstone for June, it's a perfect time to think about adding some LAGOS pearls to the mix.
The Caviar Spark collection is the epitome of luxury. Using the highest quality diamonds (G-H Color and SI Clarity) bright sterling silver and expertly designed settings, this one-of-a-kind collection has become one of the brand's most popular collections. Not only will your LAGOS diamonds be passed down through generations, but they are a beautiful gemstone with a rich history.
TIVOL has had long relationship with the LAGOS brand and Steven Lagos himself. Our very own Harold Tivol was a great friend and mentor to Steven. They worked together to bring Steven's beautiful designs to Kansas City!
Are you a fan of LAGOS?
Check out all of the latest LAGOS designs online or at either of our locations on The Country Club Plaza and at Hawthorne Plaza.