Just in time for the 4th of July, we are rounding up and handful of our very favorite designers and watch brands that happen to be based right here in the USA!
Naturally, we love all of the brands we carry, near or far. However, this is the time of year when we reflect on our nation's history of manufacturing and innovation. So we wanted to highlight the brands that are a little closer to home.
TIVOL is proud to carry several jewelry and watch collections based in the US.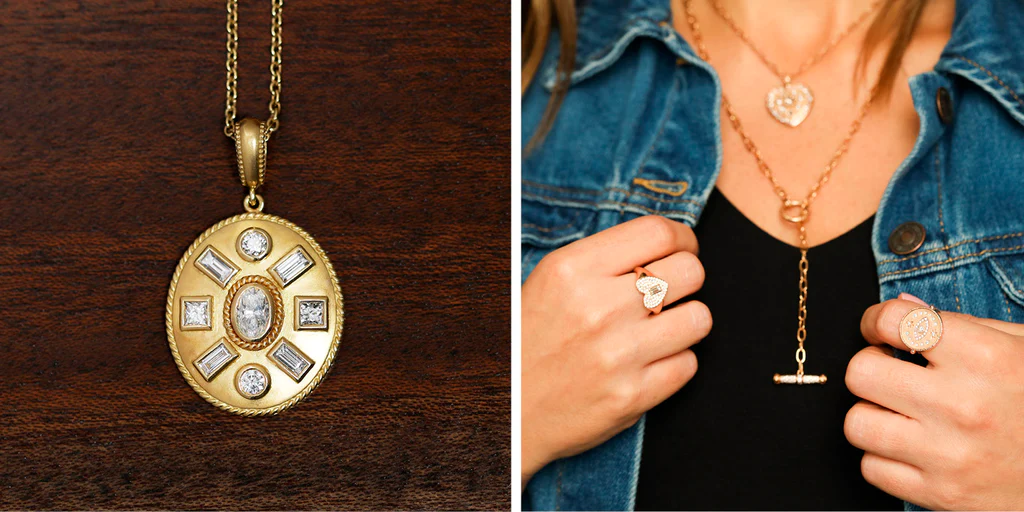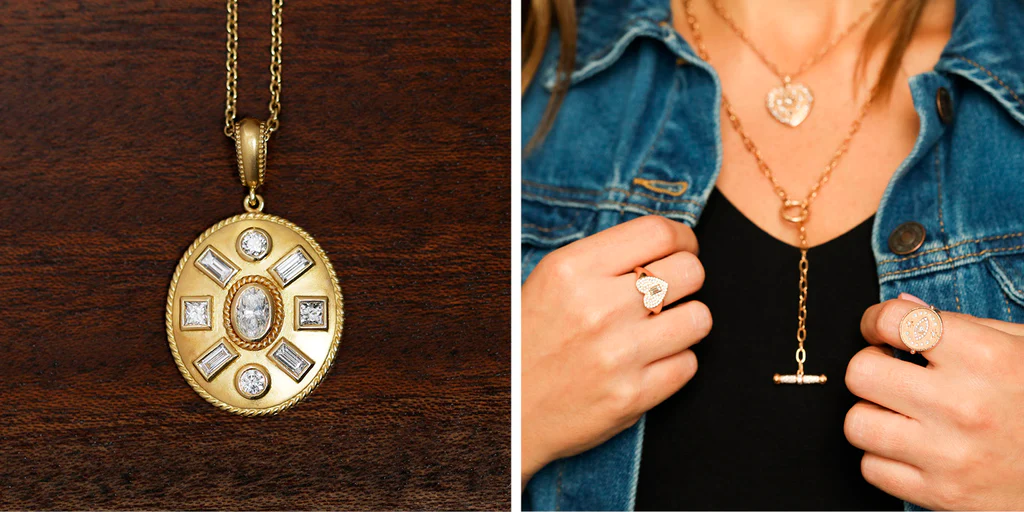 It's been almost 40 years since Penny Preville launched her designer collection. It all started as a personal passion. Enchanted by jewelry from a young age, Penny loved playing with the pieces in her grandmother's jewelry box. By the 1970's, she began her professional foray in jewelry with a collection of simple beaded pieces accented with feathers. In just a few years, Penny was using precious materials and creating her signature new vintage looks. "I wanted to make jewelry that I could wear," explains the designer. "Jewels that felt romantic, but fit into a modern lifestyle."
All Penny Preville jewelry is made in the finest materials. It is exclusively manufactured in 18K yellow, rose, and white gold, as well as platinum. Every piece is handcrafted and the vast majority of the jewels are made in New York City.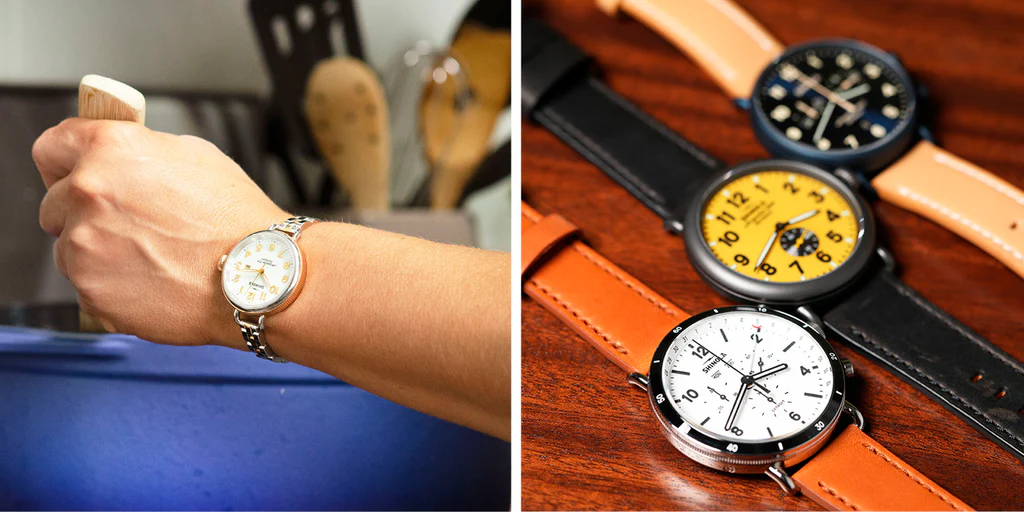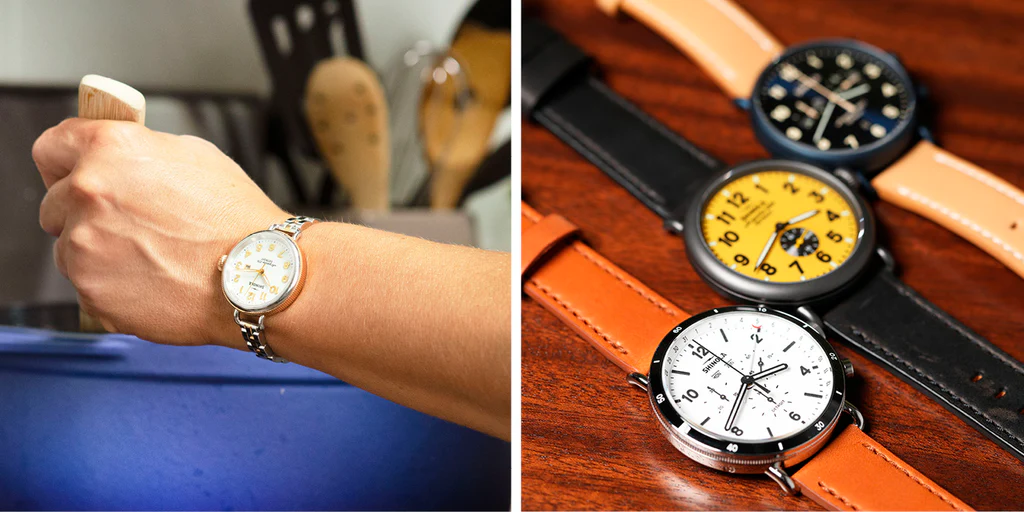 Shinola employs over 500 people in the US, with an average of 100 in manufacturing at any given time depending on the production needs. Shinola proudly designs all of their products in Detroit and globally sources the best possible components. The brand also works with seasoned manufacturers in the United States to meet their high standards of quality across a variety of categories.
Shinola believes their products should be built to last and we stand behind the quality craftsmanship of everything they make. They utilize handmade production processes for our watches, leather goods, and clocks.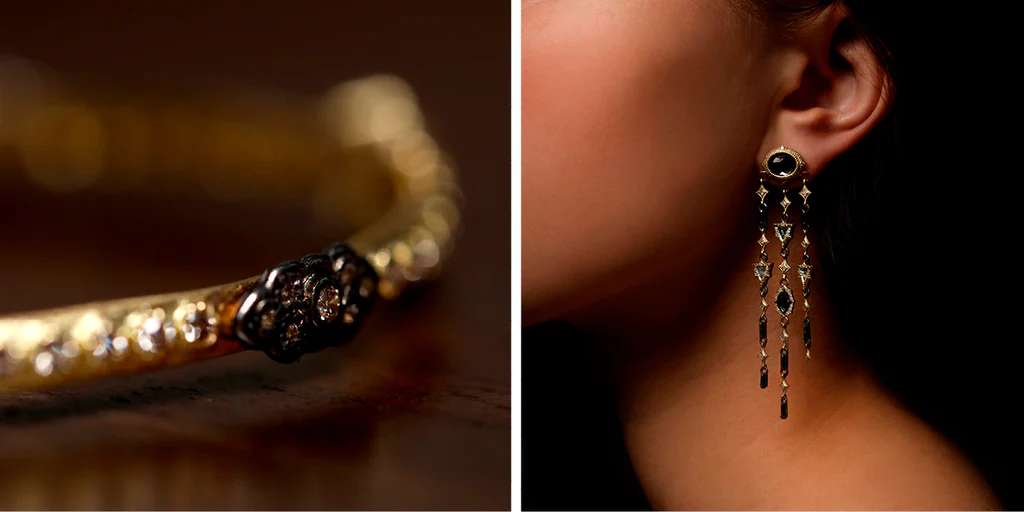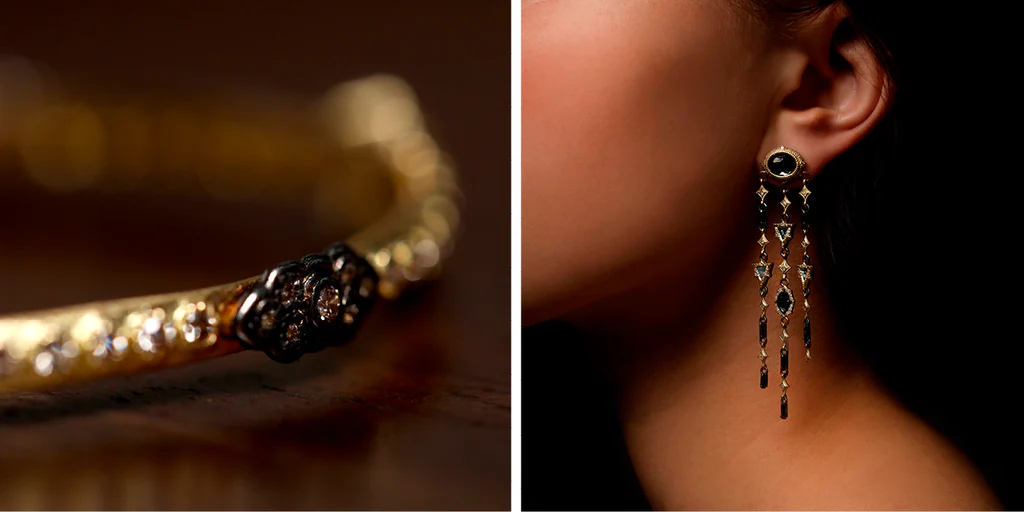 "As the CEO of Armenta I have seen the company grow over the last 10 years from 2 employees to almost 70," says Emily Armenta. "To see that kind of job growth and creation makes me feel so proud of my team. They not only represent the spirit of the American dream by helping our company become an industry leader, but also through the success of the company, we have the amazing opportunity to continue to provide jobs that allow us to advance the lives and careers of our people. The company could never have achieved such a great honor if it wasn't for all of their hard work and dedication. We are all so excited to continue on this journey and see what new highs we will be able to achieve."
Currently Armenta oversees employees in Houston, Los Angeles, and Tennessee and produces over 6,000 pieces of high-end jewelry annually, including pieces for international distribution.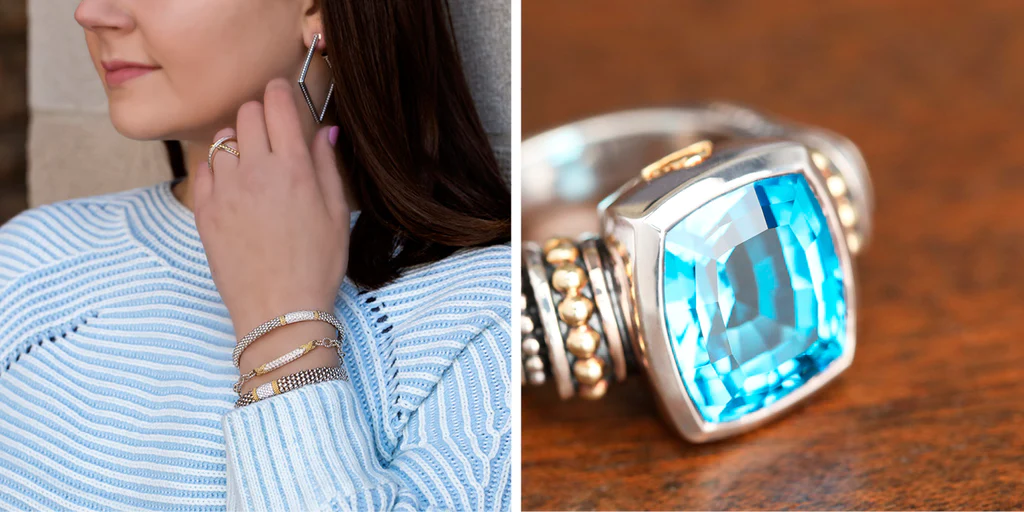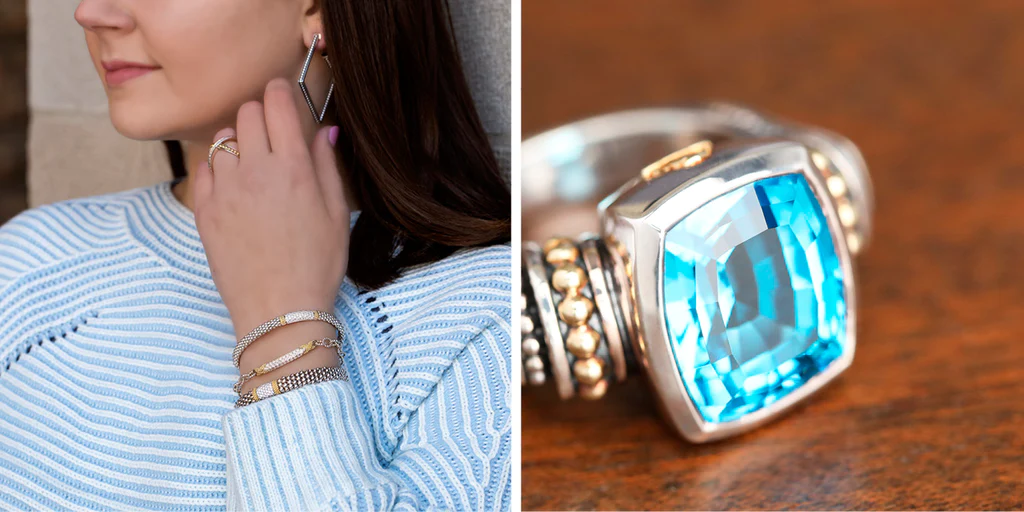 Raised in Pennsylvania, designer Stephen Lagos has always been fascinated with jewelry. Lagos was always interested in art and taught himself to make jewelry in his parents' basement in his teens. Even today, the LAGOS headquarters it not far from his childhood stomping grounds. The company's designer studio is in Old City, PA and employs roughly 60 people.
LAGOS is committed to creating cherished jewelry and beautiful memories for women across the generations.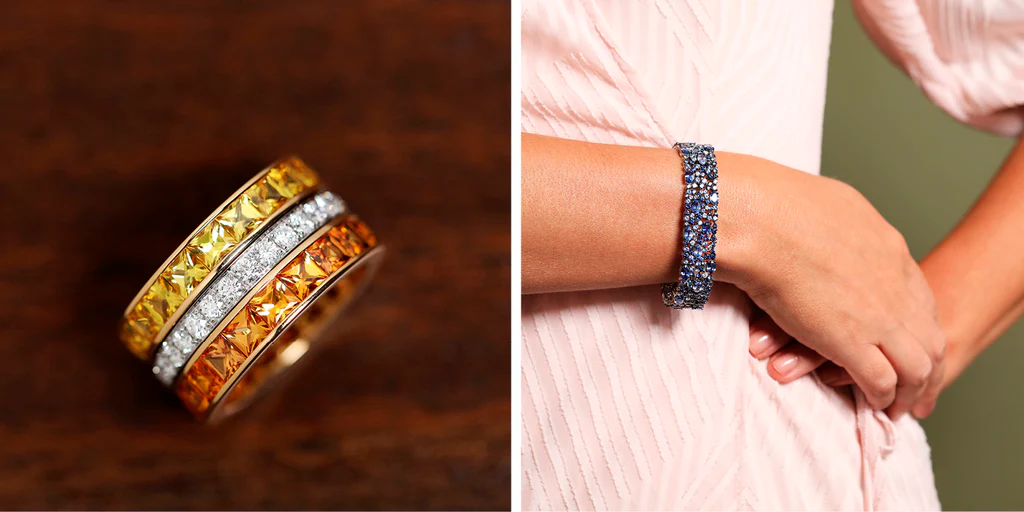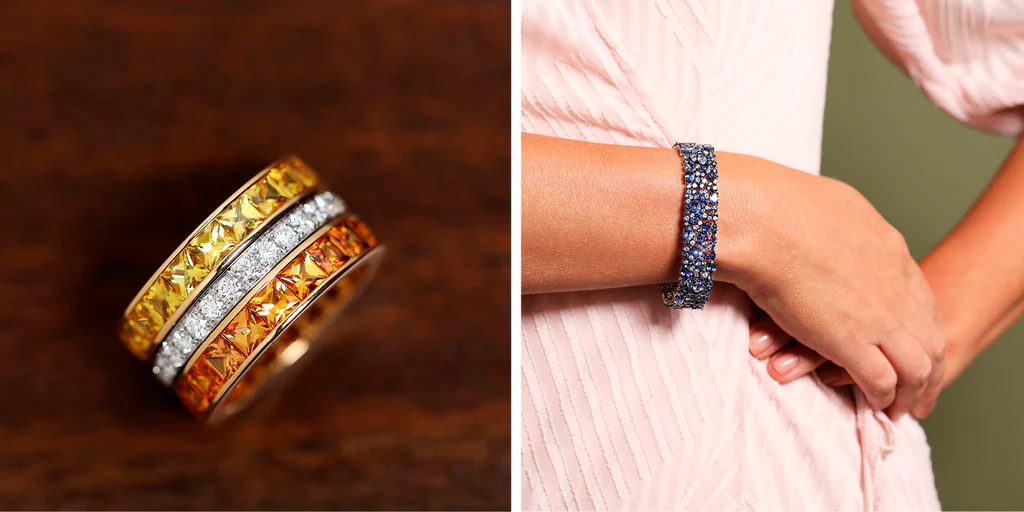 Robert Procop's Creative Studio in Beverly Hills, California is the brand's atelier, a place where world-class craftsmanship, creativity, and engineering transform a rough stone into a polished masterpiece.

From the first flash of inspiration to the unveiling of the completed jewel, they invite you to join them on the creative journey and immerse themselves at every stage, guided by their team of designers to explore the infinite possibilities that arise when imagination and innovation meet.

Robert's expertly curated team of gemologists, cutters, and master craftsmen, based in Los Angeles, work meticulously on producing around 300 masterpieces per year. Everything from sourcing the unique and all natural gems to the finished treasure is completed within the company, and is never outsourced.

Their highly skilled design team uses every known technique to create true masterpieces – designs are sketched and hand-painted before being passed to our specialist craftsmen who handcraft a singular creation of ingenuity, vibrancy, and quality. From this artistic collaboration emerge creations of truly original beauty.

Beginning with Ronald Reagan, Robert has been commissioned by almost every serving President of the United States. Recently, Robert was honored by having a necklace specially selected for permanent placement in the National Gem Collection at the Smithsonian Institute.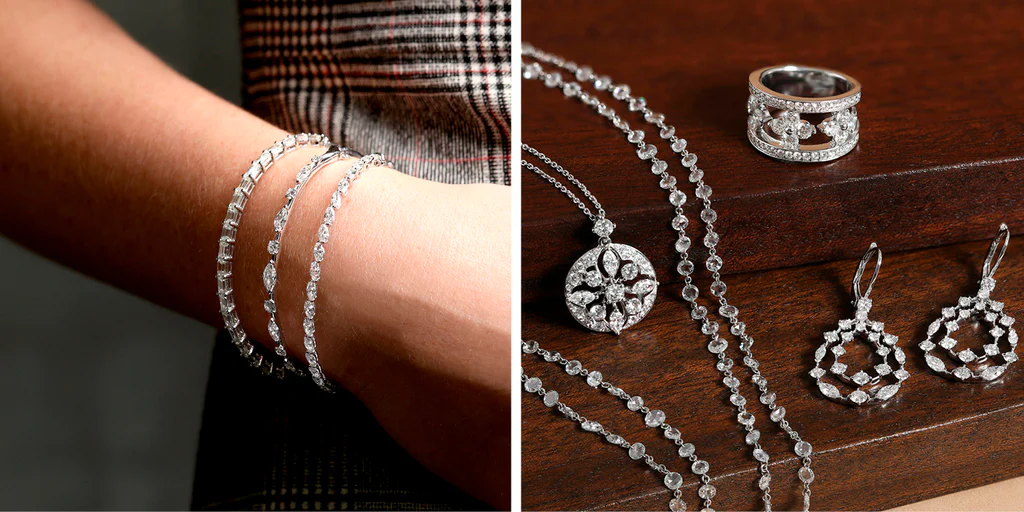 In 1907, Sam Kwiat founded what would become one of the most trusted family-owned houses of diamond jewelry design, with a shop on Canal Street—the original New York City diamond district. Over 113 years later, Kwiat now has a beautiful flagship store on New York's Madison Avenue.
With over a century of experience and craftsmanship passed down through four generations, every Kwiat diamond is cut to exclusive standards, with honesty and integrity. Kwiat continues to celebrate a family tradition of helping clients discover the most brilliant and scintillating diamonds for every special occasion. Check out many of the Kwiat designs offered at TIVOL, here.
Our stores will be closed this Saturday for the holiday. From all of us at TIVOL, we hope you have a fun and safe 4th of July.