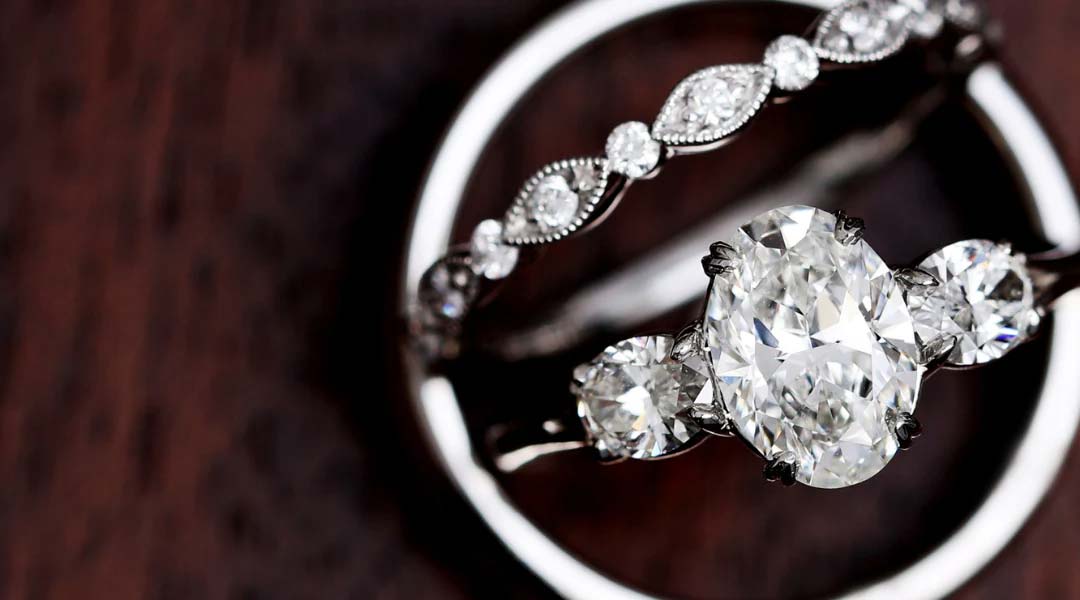 Cut refers to the proportion/precise placement of angles of the diamond's facets. Diamonds that are cut too deeply or too shallow will lose light through the sides or bottom, making the diamond appear less brilliant.
Excellent cut diamonds absorb and reflect light efficiently, giving the diamond the greatest possible brilliance and flashes of light, known as "fire."
Diamonds that are too shallow allow light to escape through the bottom rather than reflecting it out through the top. Diamonds that are too deep lose light by reflecting it out through their sides, reducing their overall brilliance.
While the cut refers to the quality and level of brilliance, shape is an aspect of the cut. Choose the shape you like best—some more non-traditional cuts go in and out of fashion, but ultimately it's important to select the shape that matches your personality.